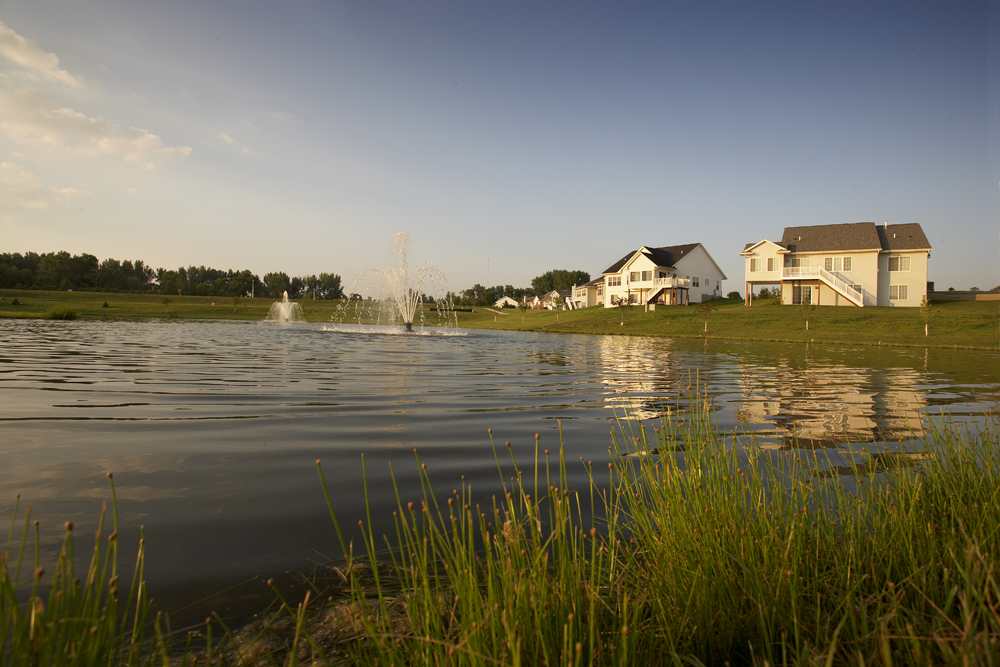 Heritage Green
Located in Hiawatha on the NE edge of Cedar Rapids, near I-380, Hwy 100, Blairsferry Rd. & Edgewood Rd. Close to shopping and restaurants.
Features a central Lake with Walking trails and fountains (show Pictures)
Single Family Lots available – many are walk-out, some overlooking the pond or backing-up to the woods.
Patio Homes (attached/ unattached): are built on narrower lots with options for exterior maintenance (snow and mowing) taken care of by others.
Heritage Green 11th Addition
Lot #1 – $62,900.00
Heritage Green 12th Addition
Lot #5 – $47,800.00
Lot #6 – $46,500.00
Lot #10 – $68,900.00
Lot #11 – $56,800.00
Lot #12 – $47,900.00
Lot #13 – $48,900.00
Lot #20 – $47,900.00
Lot #21 – $45,900.00
Heritage Green 13th Addition
Lot # 1 – $87,680.00                                         Lot # 21 – $79,495.00
Lot # 2 – $89,980.00                                        Lot # 22 – $81,569.00
Lot # 3 – $89,980.00                                        Lot # 23 – $80,899.00
Lot # 4 – $89,980.00                                        Lot # 24 – $83,969.00
Lot # 5 – $89,980.00                                        Lot # 25 – $89,468.00
Lot # 6 – $73,458.00                                         Lot #26 – $88,659.00
Lot # 7 – $85,680.00                                         Lot # 27 – $85,899.00
Lot # 8 – $86,986.00                                         Lot # 28 – $86,899.00
Lot # 9 – $79,986.00                                         Lot # 29 – $89,965.00
Lot # 10 – $72,889.00                                       Lot # 30 – $74,468.00
Lot # 11 – $69,485.00                                        Lot # 31 – $75,495.00
Lot # 12 – $59,968.00                                       Lot # 32 – $76,350.00
Lot # 13 – $62,495.00                                       Lot # 33 – $76,450.00
Lot # 14 – $62,495.00                                       Lot # 34 – $75,688.00
Lot # 15 – $62,495.00                                       Lot # 35 – $72,468.00
Lot # 16 – $64,786.00                                       Lot # 36 – $71,888.00
Lot # 17 – $82,589.00                                       Lot # 37 – $75,559.oo
Lot # 18 – $78,489.00                                       Lot # 38 – $74,899.00
Lot # 19 – $77,298.00                                        Lot # 39 – $75,899.00
Lot # 20 – $77,395.00                                       Lot # 40 – $75,468.00
PRICES SUBJECT TO CHANGE WITHOUT NOTICE